Sono nato a Mantova nel 1961. Attorno ai 10 anni avevo già una macchina fotografica in mano, una vecchia Polaroid di famiglia. Negli anni del liceo ho cominciato a partecipare a qualche concorso fotografico, dapprima in provincia e poi a livello nazionale. Intanto ero passato a usare una Olympus OM2.
Nel 1980 ho vinto un concorso indetto dalla Levi Strauss & Co, come premio ho esposto le mie fotografie in una galleria a Milano.
Da allora è passato un po' di tempo...40 anni di fotografie e di musica. Oggi è proprio la passione per la musica, e in particolare quella jazz, a portarmi in giro per il mondo a ritrarre grandi artisti. Miles Davis, Chet Baker, Clarke Terry, George Benson sono solo alcuni dei volti straordinari che mi è capitato di incrociare e fotografare in questi anni. Più recentemente ho avuto anche il piacere di collaborare con Paolo Fresu ed essere presente nella sua gallery fotografica .
Oltre a occuparmi dei miei progetti personali, mi dedico anche all'insegnamento.
Collaboro con l'ENAIP di Mantova e con diverse altre realtà, pubbliche e
private e diversi Festival Nazionali ed Internazionali sia di Musica che di Teatro tenedo anche Workshop specifici.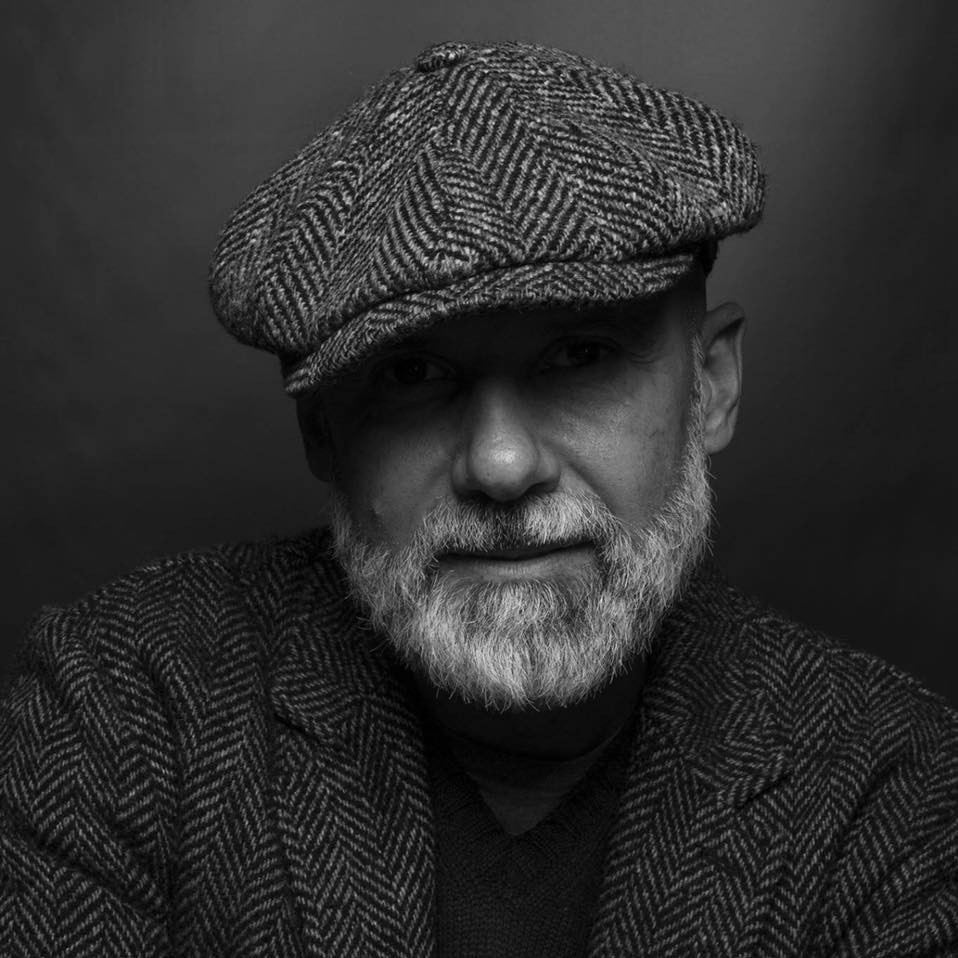 I was born in Mantua in 1961. Around 10 years old I had a camera in my hand, an old family Polaroid. In high school I started to participate in some photo contest, first in the province and then nationally. Meanwhile, I started to use an Olympus OM2.
In 1980 I won a competition organized by Levi Strauss & Co., as a reward I exhibited my photographs in a gallery in Milan.
Since then it's been a bit 'of time...40 years of photographs and music. Today the passion for music, and jazz in particular, takes me around the world to portray great artists. Miles Davis, Chet Baker, Terry Clarke, George Benson are just some of the extraordinary faces that I happened to meet and photograph in these years. Recently I had also the pleasure to work with Paolo Fresu and be present in the his web photo gallery
Also taking care of my personal projects, I also dedicate myself to teaching.I collaborate with the ENAIP of Mantua and with various other realities, public and
private and various national and international festivals of both music and theater. I also do specifics workshops.